Sparkling crystal chandeliers
The Grand Ballroom distinguishes itself as the only ballroom with access to the outdoor patio and features a breathtaking custom marble dancefloor. Towering 16-foot ceilings adorned with sparkling crystal chandeliers, customizable up-lighting, and color-enhanced LED lighting along the platinum moldings on the ceiling add to the exquisiteness of this lavish room.
Escape to the adjoining outdoor balcony for a breath of fresh air while overlooking the meticulously landscaped grounds. With plentiful seating during cocktail hour and a spacious dance floor, the Grand Ballroom is the perfect canvas for your once in a lifetime memory. The Grand Ballroom can accommodate at least 500 guests.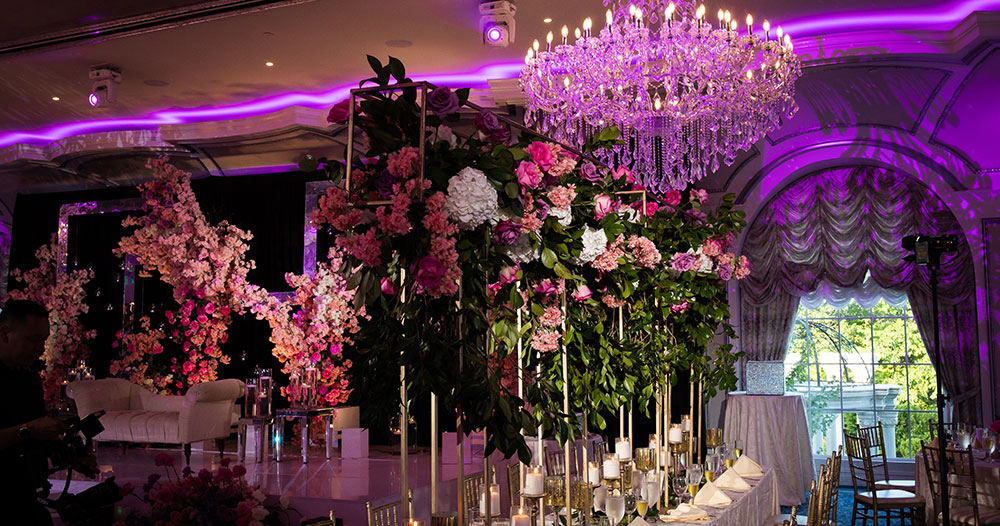 Book an Appointment Online